Latest Posts
Climate Misinformation by Source: John Christy
Dr. John Christy is a Professor of Atmospheric Science and Director of the Earth System Science Center at the University of Alabama in Huntsville (UAH). He has also been Alabama's State Climatologist since November 2000. He is mostly known for his work with the satellite-based temperature monitoring for which he and Dr. Roy Spencer received NASA's Exceptional Scientific Achievement Medal. Christy helped draft and signed the 2003 American Geophysical Union statement on climate change [Source: Wikipedia].
Dr. Christy believes that the climate system is quite insensitive to humanity's greenhouse gas emissions and doubts that human activity is to blame for most of the observed recent warming.
Other professional affiliations: Dr. Christy is listed as a "Roundtable Speaker" for the George C. Marshall Institute, a right-wing conservative think tank on scientific issues and public policy. He is also listed as an expert for the Heartland Institute, a libertarian American public policy think tank [Source: DeSmogBlog]
Quotes
Articles
Arguments
Blogs
Links
Search

Articles by John Christy

Click on any article to view climate myths used by Christy plus what the science says.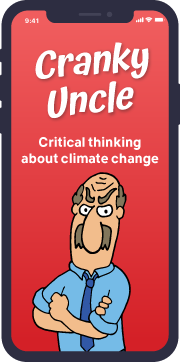 The Consensus Project Website
THE ESCALATOR


(free to republish)