Latest Posts
Support Skeptical Science
Skeptical Science is an all-volunteer organization but our work is not without financial costs. Contributions supporting our publication mechanisms from our readers and users are a critical part of improving the general public's critical thinking skills about science and in particular climate science. Your contribution is a solid investment in making possible a better future thanks to improving our ability to think productively, leading to better decisions at all levels of our climate change challenge.
Skeptical Science, Inc. is recognized by the U.S. Internal Revenue Service as a 501(c)(3) non-profit. For contributors in the United States, your donation is tax-deductible to the full extent permitted by U.S. law.
Contribute via the form below provided by our payment processor, or if you prefer by mailing your check to Skeptical Science, Inc / 12345 Lake City Way NE #2026/ Seattle, WA 98125.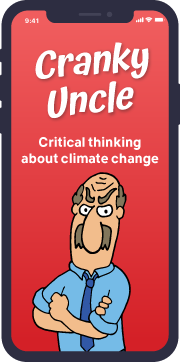 The Consensus Project Website
THE ESCALATOR


(free to republish)