Cranky Uncle Game Now Available!
Posted on 15 December 2020 by John Cook
The Cranky Uncle game - teaching players how to spot misinformation about climate change and other science topics - has just launched! You can download it for free on iPhone now (the Android version will be available shortly).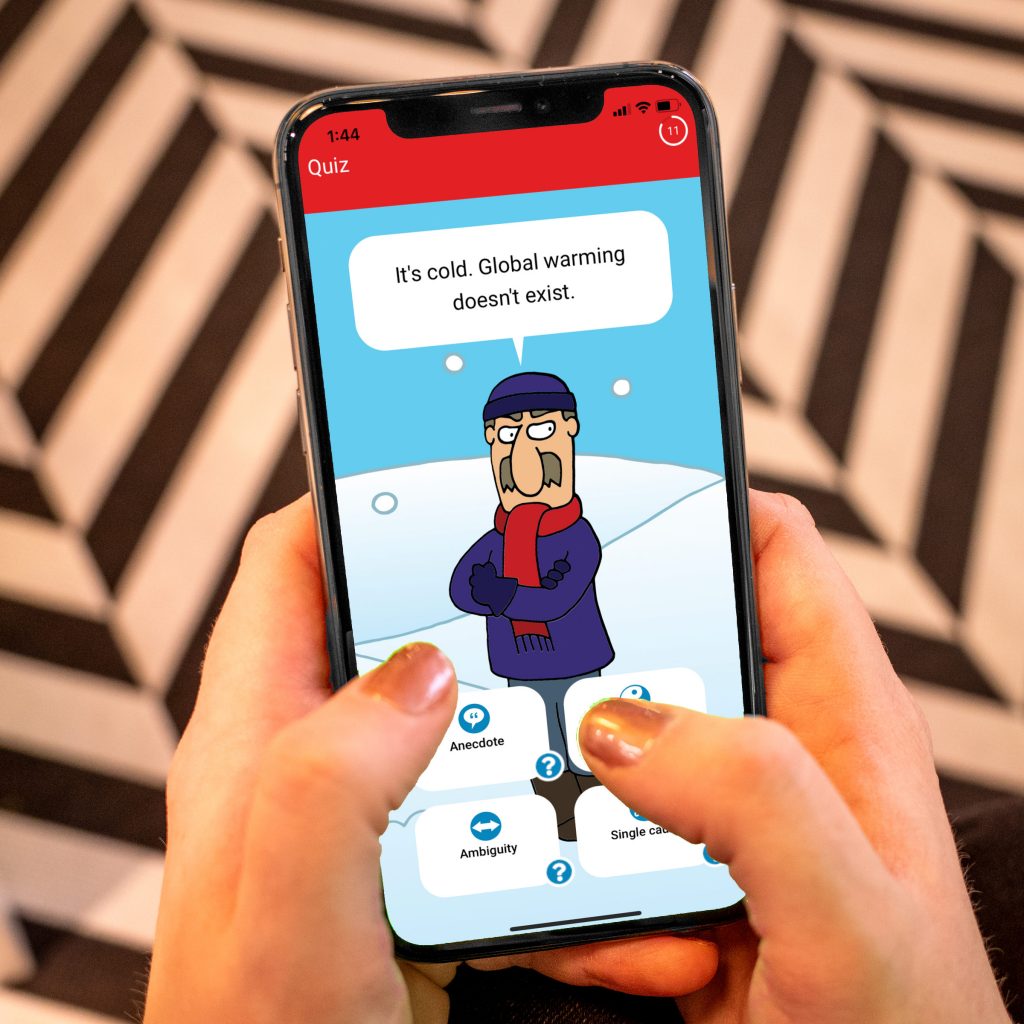 In this first release of the game, Cranky Uncle mentors you to become a Cranky Uncle yourself, explaining 14 techniques of science denial, from fake experts to cherry picking and a variety of different logical fallacies. This is based on a resilience-building technique known as active inoculation. To learn how to spot someone cheating at cards, first, you have to learn how to cheat at cards.
We've also released a video introduction to the game: Critical Thinking Cafe 2 (a sequel to the 2018 Critical Thinking Cafe video introduction of our critical thinking research).
It was around this time last year that we first launched the crowd-funding campaign to develop the game. Thanks to all the donors who generously supported the game, our crowd-funding campaign was successful and Autonomy and I have spent the last year working on the game. After a tough year (for everyone), we're very happy to have completed the game and make it available to the public.