Latest Posts
Climate Misinformation by Source: Christopher Monckton
Christopher Monckton is a British consultant, policy adviser, writer, columnist, and hereditary peer. While not formally trained in science, Monckton is one of the most cited and widely published climate skeptics, having even been invited to testify to the U.S. Senate and Congress on several occasions.
For a comprehensive rebuttal of many of Christopher Monckton's arguments, check out this presentation by Professor John Abraham. Abraham has compiled many examples where Monckton misrepresents the very scientists whose work he cites. Check out this PDF of Monckton quotes versus the scientists who in their own words explain how Monckton misrepresents their research.
Quotes
Articles
Arguments
Blogs
Links
Search

Articles by Christopher Monckton

Click on any article to view climate myths used by Monckton plus what the science says.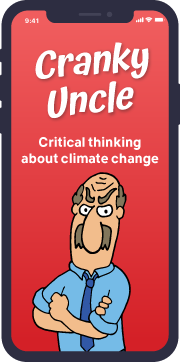 The Consensus Project Website
THE ESCALATOR


(free to republish)